Use the menu to discover more...
Membership Registration
The Sport:80 Platform will help your organization to effectively manage your membership registration and renewal processes to include management of your individual members, clubs, coaches and officials as well as your regional and state organizations, if applicable.
Customize membership registration and renewal forms to collect all of the demographic data you require from your members.
Facilitate online payments via an integrated payment gateway that includes both one-time and auto-renewal payment options.
Take advantage of extensive member data-checks to ensure that your data is standardized to reduce the risk of duplicate records.
Club, Region & State Affiliation
Allow individual members to affiliate, or be automatically assigned to the correct team, club, region and/or state as part of your registration process.
Membership Communications
Save time & money with automated distribution of member emails that include e-membership cards for the Wallet App on your smartphone.
Use the automated renewal reminder emails feature to ensure that your members are informed when their membership is up for renewal.
Certification Management
Manage instructor, coach and officials' certifications in an efficient and secure manner while safeguarding athletes. Also help your organization and members easily locate a coach, official or course on your online locator, and host and administer course registrations.
Create short forms to collect all the data you need from your members about their qualifications, including the ability to upload files.
Track certification history with a full audit trail and give staff access to admin tools to administer changes as and when they are required.
Automated renewal reminder emails ensure that your members are informed when their certifications and dependencies are up for renewal.
Action expiration dates for certifications, so your organization can promote a proactive renewal process to protect athletes.
When members request a certification, staff are notified and can approve or reject applications directly from the email.
Enforce dependencies that restrict the assignment of certifications based on prerequisites such as valid SafeSport training.
Facilitate online entry to all of your organization's events, leagues, camps, courses, symposiums or fundraising events and auto-validate entrants age, membership type and other credentials.
Configure your event information, divisions, maximum registration entries, terms and conditions, fees and other key features with ease.
Collect entry fees quickly and easily via an integrated payment gateway that provides the flexibility to charge early bird, standard and late rates.
Take advantage of the automated waiting list feature for your events and free up unused places for those who initially missed out.
Manage your event entries in real-time, generate event-related reports, edit event information and administer refunds from your admin panel.
Generate Additional Revenue
Offer items such as event merchandise or accommodation options during the event registration process to maximize your profit.
Create new revenues, satisfy insurance requirements and increase the number of events on your online calendar by using the event sanctioning feature.
Access a host of governance and compliance tools that make managing SafeSport, background screening and compliance reporting simpler and more efficient.
Utilize the Platform's native integration with the US Center for SafeSport to make it easy for your members to take the training programme.
Utilize the Platform's native integration with NSCI & SSCI to allow members to process their background screening from their profile.
Track and manage the progress of all members and individuals that carry out the US Center for SafeSport programme via your NGB.
Configure expiry dates, enforce rules and setup dependencies to ensure that members credentials are always kept up to date.
Generate SafeSport reports that allow you to analyze the adoption of SafeSport throughout your organization.
Produce a variety of compliance reports including SafeSport, diversity, inclusion, executive board and committee representation.
Track and manage your operations and engagement with your members with much more efficiency and give you team the ability to react to members needs in real-time.
Track an individual's history such as membership, certifications, club, regional and state affiliation, event entries and purchase history.
Easily search your member records to update or manage accounts or to provide proactive customer service assistance.
Validate the items that members assign to their profile including membership, certifications, and SafeSport training etc.
Resend any of the automated emails that are distributed including membership confirmations, renewal reminders and password reset emails.
Assign internal notes to member profiles, manage roles & access, change dates, and add, edit & delete member data.
Easily segregate your member data and generate 'dynamic' reports that auto-populate with the most current information.
Data Management & Reporting
Take advantage of incredibly powerful data management and reporting features that allow you to manage, segregate and analyze all of the data your organization collects.
Utilize admin-only features that enable your staff to act on behalf of members and add, edit or delete any information assigned to a member profile.
Take advantage of a variety of reports linked to the revenue generating areas including pre-configured reports for accounting software.
Utilize the advanced filter tool to segregate and report on all the data you have stored, including the ability to save reports for future use.
Access event-related reports linked to entries, finances, rooming lists, accommodations, travel, visa applications and so on.
Pre-configured membership overview reports give you all the statistics you will ever need to know about those participating in your sport.
Benefit from a highly secure system that adheres to leading security standards at the heart of your sports organisation.
Marketing & Communications
Utilize innovative features designed to assist and improve the way your organization communicates with your athletes, coaches, officials, clubs and other organizations and individuals participating in your sport.
Utilize the Platform's email marketing tool to design targeted marketing campaigns and analyze their effectiveness with various analytics.
Include various levels of personalization in your emails to improve the effectiveness of your email campaigns and increase open rates.
Create static and dynamic mailing lists directly from the Platform database that align with members' communication preferences.
Utilize a variety of analytical tools to track the success of your email campaigns including open, click and bounce rates and a geo-location map.
Design your emails with the popular template-driven approach that allows you to drag and drop content and give your campaigns a professional look.
The Platform also automatically distributes a variety of emails such as membership confirmation's and renewal reminders.
Improve customer satisfaction with a central support system that gives members access to support resources and a direct line to your team who can manage, respond to and analyze enquiries.
Create a resource of support articles and frequently asked questions to help members solve their common enquiries.
Utilize a customer support dashboard to access insightful analytics which measure customer support and satisfaction.
Improve customer support by providing members with the ability to submit support tickets directly to your team.
Have the comfort of knowing that all engagement with members and customers is tracked in a detailed audit log.
Boost customer engagement by allowing staff to manage support tickets from members, respond to enquiries & resolve issues in real-time.
Escalate technical issues with the click of a button and receive the support of our highly knowledgable customer success team.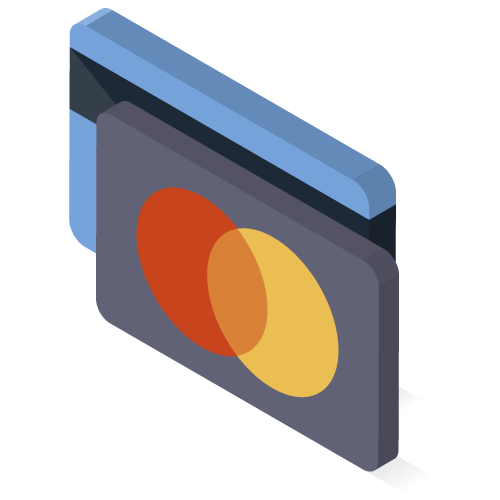 Utilize a fully integrated payment gateway for online payments and donations and take advantage of various innovative financial management tools.
Utilize the integrated payment gateway to facilitate one-off and recurring (auto-renewal) payments with all funds going directly to you.
Access a variety of financial reports including pre-configured reports specifically for reconciliation in your accounting software.
Include an additional checkout option for payment via invoice which automatically distributes an invoice with payment details to the customer.
Track all payments, assign payment statuses, resend payment reminders and customize your merchant details from the finance admin panel.
Issue both full and partial refunds, plus access to a 'pay-outs' report allows you to track refunds for financial reconciliation.
Provide third parties with admin-only access to the finance admin panel so they can access financial resources and reports.
Quickly and easily collect donations from members and non-members to fundraise for good causes, initiatives and programs.
Collect donations from anyone, anywhere with a responsive donations form that can be accessed from any smart or mobile device.
Collect Donor Information
Utilize donation forms to collect invaluable data from donors including personal, contact and address information.
Prompt members to donate at the checkout when they are purchasing items such as memberships within the Platform.
Enable donors to donate to specific causes and programs, or allow them to make a donation in memory of someone special.
Utilize your existing partnerships to enable corporate matching on all donations processed through the Platform.
Access donations reporting tools to manage, track and analyze the impact of your fundraising campaigns and initiatives.
Connect the Platform with your website, apps and other web services to securely share data throughout your network.
Share real-time information with your website for event calendars, club, coach and official locators and a variety of other features.
Improve your member's online experience and give them the ability to use the same login details to access your web services and applications.
Integrate with your club, league and community engagement apps as well as any other coaching or education systems.
Integrate your Platform with important member management dependencies such as background screening and SafeSport.
Integrate with your competition management or scoring system to share data directly from the Platform's event module.
Access donations reporting tools to manage, track and analyze the impact of your fundraising campaigns and initiatives.